Services
Southwest Alabama Behavioral Health Care Systems provides comprehensive behavioral health services close to home.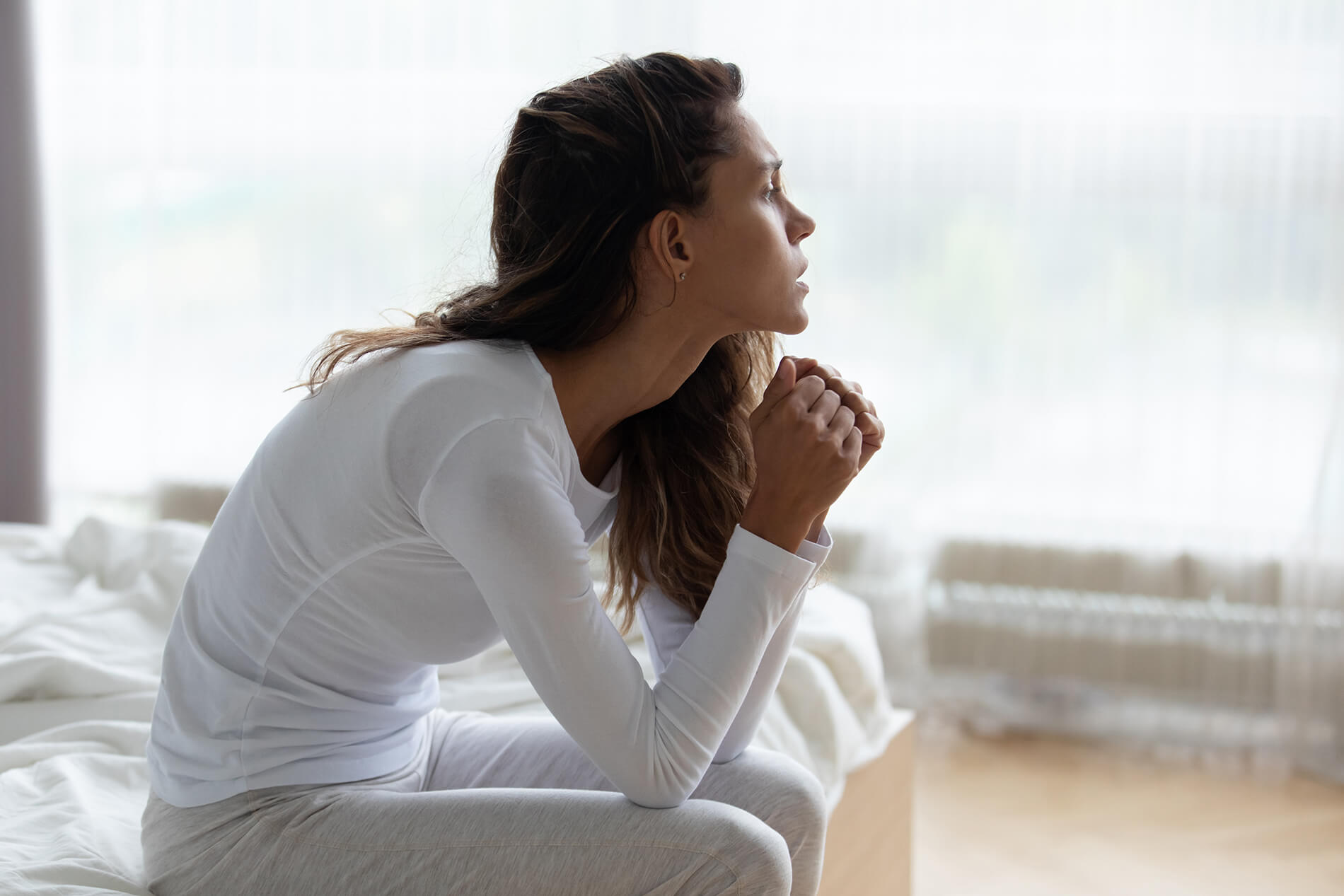 Southwest Alabama Behavioral Health Care Systems provides therapeutic services in an outpatient setting. Outpatient treatment focuses on problem solution, symptom resolution or reduction and stabilization. The focus of treatment is highly variable, but depends upon the consumer's presenting symptoms. Services include:
Assessment/Evaluation
Diagnostic Testing
Individual Counseling
Group Counseling
Family Counseling
Crisis Intervention
Pre-Hospital/Court Screening
Physician Assessment
Medication Monitoring
Medication Administration
Mental Health Consultation
Family Support Services
Basic Living Skills
Outpatient services are available 8:00 a.m. until 4:00 p.m., Monday through Friday with evening and weekend hours, if needed. Southwest's outpatient offices are located in Brewton, Evergreen, Grove Hill and Monroeville, Alabama.
Case Management services assist eligible individuals in gaining access to needed medical, social, educational and other services. Case Management Services may be provided for consumers who reside in their own home, the household of another, or in a supervised residential setting. No case management services will be provided for consumers who are in a hospital, skilled nursing facility, intermediate care facility, prison, jail, or other total care facility.
The scope of the program is to provide community-based outreach services for consumers diagnosed with a serious mental illness or serious emotional disturbance. Case management services will assist consumers in gaining access to needed medical, social, educational, and other services and assist in re-integration into the community upon discharge from inpatient care. The case manager provides these services through telephone contact with consumer, face-to-face contact with the consumer, telephone contact with collaterals, or face-to-face contacts with collaterals. Services provided will include:  needs assessment, case planning, service arrangement, linking with social support, reassessment and follow-up, and monitoring. In addition, if needed, crisis intervention, family support, and basic living skills training services will be provided.
The service area includes Clarke, Conecuh, Escambia, and Monroe counties. Hours of operation are 8:00 a.m.–4:00 p.m., Monday through Friday. Some services may be provided during evenings, weekends or holidays.

Southwest Alabama Behavioral Health Care Systems provides 24-hour, 7 days per week Emergency/Crisis Response Services. This service is available to all residents of the catchment area, and is accessed through a published toll-free number, 800-239-4673. During weekdays, Southwest's Emergency/Crisis Outpatient Team is responsible for all Emergency/Crisis calls and requests for Pre-Hospital Screening Services. After hours, weekend and holiday calls are answered by the Emergency/Crisis Line answering service. The service is designated to respond to an emergency need for mental health services and includes the capacity to provide:
Telephone response within 30 minutes by appropriately credentialed staff.
Face-to-Face response for consumers who meet the centers Emergency/Crisis criteria by a credentialed staff person at a hospital emergency room, jail or outpatient mental health clinic.
Consultation/recommendation for handling special and difficult cases, e.g. violent/suicidal cases.
It is the policy of Southwest Alabama not to utilize volunteers to provide telephone Emergency/Crisis response. Only credentialed staff members as defined by DMH standards will be employed to provide these services.  
Southwest provides an Adult Day Treatment Program in Grove Hill, Alabama. Day Treatment provides active structured rehabilitative interventions that specifically address individual life goals, build on personal strengths and assets, improve functioning, increase skills, promote a positive quality of life and develop support networks. The goal of Rehabilitative Day Treatment is to provide long-term recovery services to improve functioning, facilitate recovery, achieve personal life goals, regain self-worth, optimize illness management, and help consumers to become productive participants in family and community life.
Services offered to Day Program participants will provide comprehensive consumer education through exploration, practice opportunities, and demonstrations. These learning experiences seek to enhance a consumer's social, emotional, and intellectual skills while seeking to reduce deficits in these areas. Treatment services such as medication assessment, monitoring and administration will be available to program participants through the outpatient program of the center.
Southwest provides In-Home Intervention services for adult consumers in Clark, Conecuh, Escambia, and Monroe Counties. In-Home intervention provides time limited, home based services provided by a treatment team (two-person team, one master's level mental health professional or Registered Nurse and one bachelor's degree) to defuse an immediate crisis situation, stabilize the family unit, and prevent out of home placement of the consumer. The goal of in-home intervention is to stabilize crisis situations, to avoid and prevent psychiatric hospitalizations, and to increase compliance with mental health services. Additional goals are to improve functioning, facilitate recovery, achieve personal life goals, regain self-worth, optimize illness management, and help consumers become productive participants in family and community life.
Key service functions include as necessary:
Individual/family counseling
Crisis management (24-hour availability)
Family therapy or family/support education
Case management
Medication monitoring (includes medication administration if an RN is a member of the team)
Mental Health Consultation
Basic Living Skills
In-Home support—provision of services by the bachelor's level team member when the master's level therapist is absent.
In-Home Intervention Services are generally available Monday through Friday from 8 a.m. until 4 p.m., with 24-hour availability for crisis management.
Pineview Apartments is a supportive housing apartment complex for persons with mental illness disabilities. Pineview offers a safe and affordable housing alternative for individuals with disabilities that reaffirms independence and community living and promotes self-determination and self-sufficiency. Pineview is committed to providing a flexible and responsive support system that respects the rights and choices of individual tenants. Pineview is not a treatment program, however support services are available 24 hours a day, seven days a week to assist and support individuals as requested. Pineview is located in East Brewton, Alabama and is available for eligible consumers from the Southwest catchment area.
Supports and Services:
Social and recreational activities
Assistance linking tenants with available community resources
Assistance in securing transportation for necessary appointments when family members are not available. ECATS transportation is available for tenants upon request
Assistance as representative payee for tenants requesting this service
Assistance with/or notification of EMS personnel in emergency situations
Other Case Management Services
Basic Living Skills
Clarke Place Residential Home is a congregate living facility consisting of 14 Beds in Grove Hill, Alabama. Congregate living facilities are structured programs that are supervised twenty-four hours a day, seven days per week by caring and qualified staff. The mission of residential services is to assist individuals with serious mental illness to understand the nature of their illness and gain the social, educational and vocational skills to move toward independence. Residential programs offer a structured environment that will recognize and reinforce individual strengths and remediate weaknesses through appropriate treatment and respectful care. Residential programs strive to ensure adequate psychiatric and social development while integrating with other community mental health services to provide the residents with comprehensive and viable alternatives that promote independent living within the community.  Southwest's residential programs serve serious mentally ill residents of Clarke, Escambia, Conecuh, and Monroe counties, however, consumers from other counties may be served depending on availability of space.
Clarke Place is a designated Mental Health Facility operating in accordance with Section 4903 of the Community Mental Health Service Standards. The residential program receives persons for evaluation, examination, admission and treatment pursuant to the provision of the Alabama Commitment Law.
The Compass School is a collaborative effort of Southwest Alabama Behavioral Health Care Systems, Escambia County District Judge, Escambia County Schools and Brewton City Schools. Each of the community agencies has committed resources for the development of the program. The school will serve a maximum of 45 adolescents in Escambia County, Alabama. The school is registered with the State Department of Education through the Escambia County School Board.
The Compass School Program is in response to the need for community based mental health and education services to serve Escambia County Adolescents with emotional or behavioral problems. The Compass School's purpose is to provide an all-inclusive program of care and support for the student in a safe and structured alternative school setting. The anticipated outcome is that through various therapeutic and educational measures the adolescent's emotional and behavioral problems can be effectively addressed. To help facilitate this change, the program will successfully integrate the challenges of physical training, life skills training and individualized educational goals to address the student's life goals and build on their personal strengths and assets.
The following are some of the major goals and objectives of the Compass School:
    To achieve success through individualized educational and behavioral health services.
    To provide opportunities to develop a positive behavioral value system.
    To offer quality education and encourage academic success.
    To develop a positive work ethic and responsible behavior at home, school and in the community.
    To reduce juvenile justice recidivism by providing aftercare and support services to the student and their families.
Southwest Alabama provides treatment and rehabilitation for substance abuse and/or chemical dependency. Southwest offers Intensive Outpatient Programs (IOP) in Brewton. The facility is open from 8:00 a.m. until 4:00 p.m. Primary program activities are conducted from 10:00 a.m. to 1:00 p.m. and 2:00 p.m. to 4:00 p.m., Monday, Wednesday, and Thursday. Over the phone screenings for admission to the program can be completed by calling 1-866-933-1355. The treatment program consists of three phases, Phase I—12 weeks, three days per week, Phase II—28 weeks, three days per week and Phase III—continuing care one day per week for 26 weeks.
The program gives preference in admission to individuals with substance use disorders in the following priority:
    Pregnant individuals with intravenous (IV) substance use disorders.
    Pregnant individuals with substance use disorders.
    All other individuals with IV substance use disorders.
    Women with substance use disorders and dependent children.
    All other individuals with substance use disorders.
    Services to be Provided
Services are designed to meet each consumer's needs and goals to include, as needed:
    Group therapy
    Individual therapy
    Assessment
    On-going monitoring and regularly assigned home assignments
    Family therapy, as appropriate
    Referrals to inpatient treatment, as needed
    Consumer Testimonials
Southwest is pleased to be a part of the Clarke, Conecuh, Escambia, and Monroe County communities and we strive to build strong partnerships with local schools, governments, health agencies, businesses, and organizations. Our goal with these partnerships is to educate the citizens of Southwest Alabama about mental health, substance abuse and mental retardation issues. Southwest invites other agencies, civic groups and business/industry to call on us to provide workshops or presentations to provide information about our services or issues related to mental illness, substance abuse or mental retardation. We look forward to speaking with your group or organization.
Accounting/Business Office
Consultation and Education
Environmental Services
Human Resources
Indigent Drug Program
Management Information Services
Quality Assurance/Performance Improvement
Access to Care
Access to Care is the first point of contact for patients entering into our care or returning to services. Our Access to Care team can screen patients to determine their needs, schedule appointments, handle hospital or doctor offices referrals and connect callers with appropriate services.
Our Access to Care department is available from 8:00 am until 4:00 pm, Monday through Friday.
You can reach us at 251-575-4203, or toll-free at 800-239-4673.
Instructions to complete the referral form:
Please complete all blanks with as much information that is available.
If this is a psychiatric emergency, please call our office from the numbers on the website or our crisis line at 800-239-4673.
If a child is under age 14, we must have permission from a parent or legal guardian to see the child.
Once the form is completed, you may fax it to our offices.